UAV Surveying and Inspection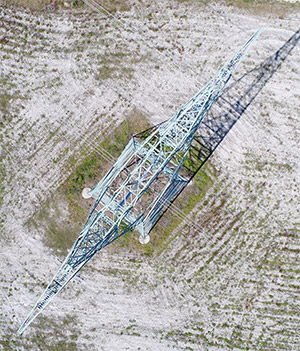 P&D is on the cutting edge of unmanned aerial vehicle (UAV) surveying and inspections. UAV's deliver an efficient, cost-effective, and safe method of data acquisition for both large and small projects.
Our FAA Part 107 certified pilots have completed numerous projects with drones ranging from 1000-acre topographic mapping to corridor inspections.  Data is easily converted using multiple software platforms and is delivered via point clouds, JPEGS, AutoCAD, MicroStation, etc.
Our drone surveying services include, but are not limited to:
Topographic mapping
Photogrammetry
Transmission lines
Gas and petroleum pipelines
Substations
Route surveys
Roadway corridors
Electrical structure inspections
Thermal imaging
Roof inspections
Environmental mapping